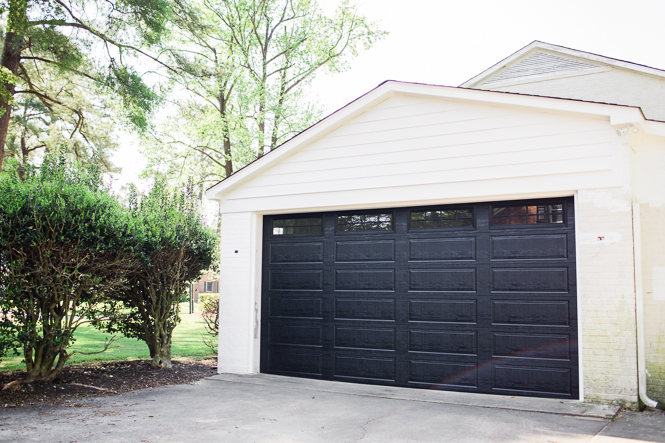 +PINWe are so grateful to finally have a garage door again and to be making progress on our massive list of home renovations! (While the brick still needs exterior paint and sconces still need to be installed, we LOVE the black garage door!!) However, nothing could have prepared me for the emotional roller coaster that is living through home renovations. Between a tree falling on our house and the plumbing debacle, it's sometimes felt like we're moving backward, not forward! And since we've been living in a constant state of high stress from home renovations (on top of being in a new town + owning a new business), any delays or things going wrong has had the ability to very quickly put me in a state of despair if I'm not careful. Truthfully, we've bitten off a lot and this season has been hard. So I thoughtfully considered what's been helpful for us in this season and came up with Five Tips for Living through Home Renovations:
Maintain perspective. Renovating is a blessing (and a luxury, if we're being honest), so be grateful for the opportunity to make your home better. Keep the big picture in mind and remember that will all be worth it in the end. It is just a temporary season!
Be patient, enjoy the journey, and celebrate progress! I realized that when I focus on everything we have left to do, I quickly become overwhelmed. So we try to do two things: 1. Celebrate each time something gets accomplished! 2. Make a list of everything that's been accomplished and refer to it often. Whenever it feels like we aren't moving forward at all and have a million things to do, I can refer back to our list and be reminded of all the progress we have made!
Expect some things to go wrong, and don't take it personally. Contractors will sometimes paint a room the wrong color or re-brick your house in a hideous brick that doesn't match the rest of your house… (May or may not be speaking from experience here… see below) Well, I realized that I was taking these things personally and letting it affect me more than it should, which was only hurting me! (#stress) Then I realized that every single person that goes through a renovation experiences things going wrong, and wow, are there are some horror stories out there! So while I love our home and want it to be done right and reflect our vision in the end, I need to detach myself while it's in transition. When something goes wrong or is not up to standard, it's as simple as kindly letting the contractors know that they need to make it right and holding your ground until they do. Take the emotion out of it, stick to the facts, and always be nice! And try to maintain a sense of humor about it!
Get away when you can. It will do wonders for your psyche to get away from all the mess and unfinished projects. If you can afford to completely live somewhere else during renovations, do that! If you're living through it like we are, try to get away when you can. We've gone away on the weekends for little breaks, even if it's just to go visit our parents. During the week, we sometimes just retreat to our bedroom, which is the only (mostly) finished room in the house. (I'd highly recommend prioritizing and completing one room as quickly as possible for this very reason!)
Complain a little. 🙂 Give yourself grace and permission to feel! Find someone you can commiserate with that understands (perhaps they're going through a similar season) or is a great listener and will genuinely love/encourage you through it! While it's healthy to stay positive, we all need to vent a little sometimes and it's important to find a safe place/person to do so!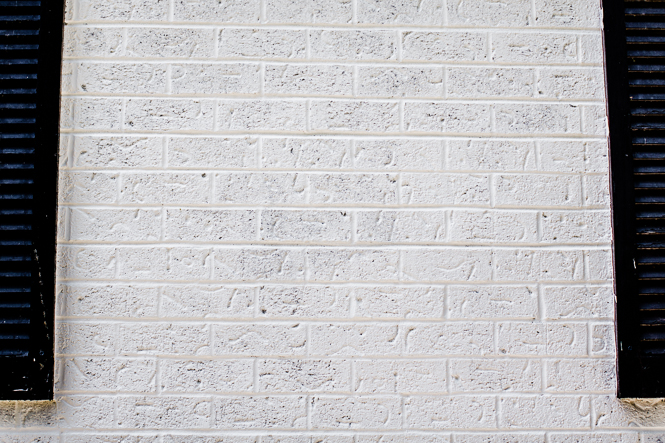 +PINAnyone see the Fixer Upper: Worm House episode?
We currently have the same WORM BRICK where the tree fell and it had to be replaced…
#laughaboutitsowedontcry

Do you have any other tips you'd add for living through home renovations? 
Save
Save
Save
Save
Save
Save
Save
Save
Save
Save
Save
Save
Save
Save
Save
Save
Save
Save