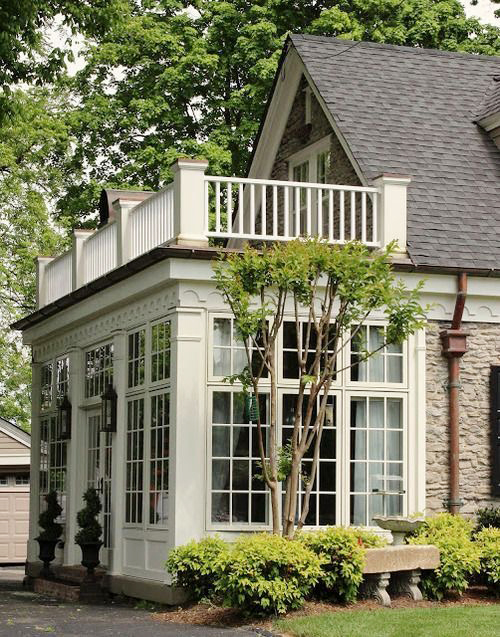 +PINWe could not be more excited/grateful about our sunroom renovation starting this week!! It's finally starting to feel like we're making progress and gaining some momentum! They just replaced all the windows last week and are replacing all the rotted siding, re-framing, and installing new windows in the sunroom this week! Above is an inspiration image I found and showed our amazing contractor and wonderful friend, Ned Grady! (Fun fact: He also built Vivian Howard's home!! You may have seen her TV show!)
Design elements:
Decorative molded panels below the windows (to match our already existing ones at the front of the house – see below)
Divided light windows for more cohesive design
In case you don't remember, the sunroom really didn't match the architecture/design of the rest of the house and was completely rotting away/falling apart: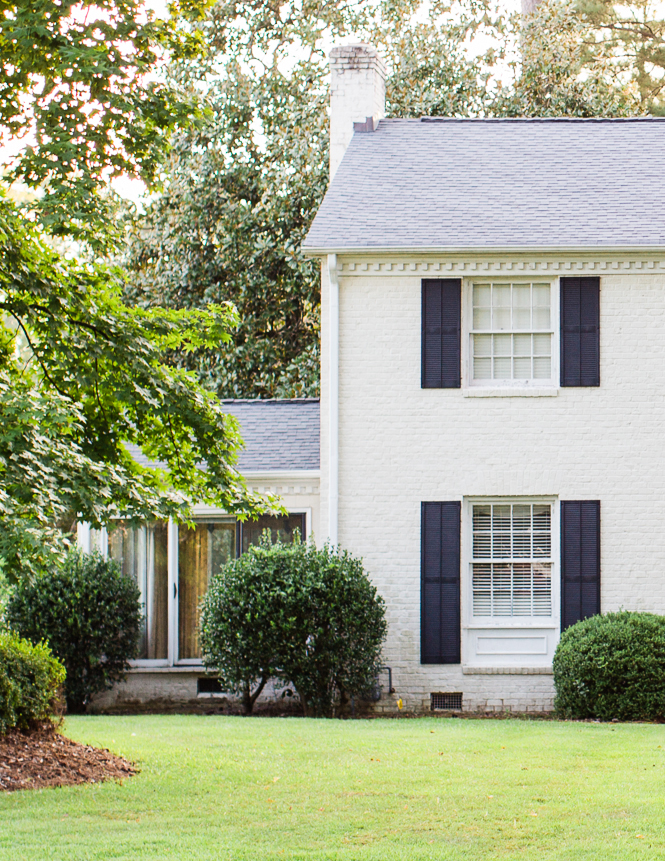 +PIN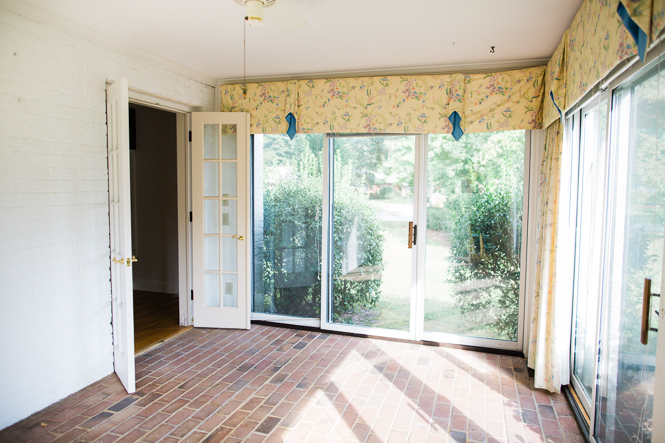 +PIN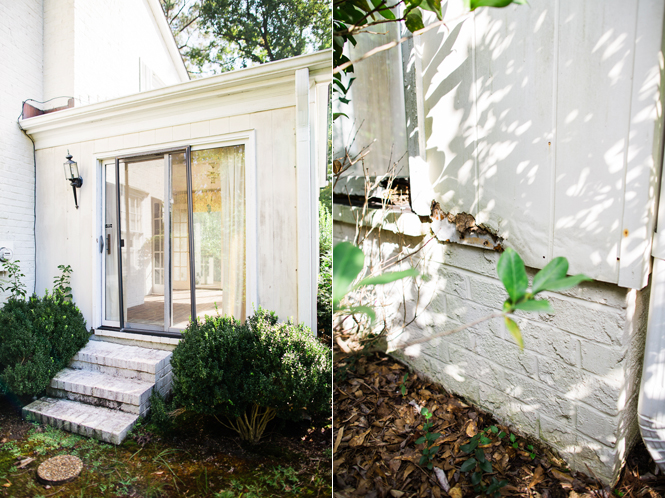 +PINHaving a sunroom was a huge selling point for us, and I dream of having coffee + devotions out there with Jordan in the mornings, enjoying great conversation with our friends + family, etc. in this space. We are so grateful – while it's been hard at times, it has also been so fun and rewarding to dream, design, and slowly turn this house into our home!
Here's a sneak peek of the progress! (We think it already looks 10x better!! 🙂 ):

+PIN