Our original wood windows were by far needing the most, er, love when we bought our fixer upper. After not being maintained for years (or ever?), the paint was peeling off like crazy and exposing/damaging the wood underneath. There was also some ivy growing up the side of the house that looked pretty but broke the seal of the windows and was growing INTO the house. Yikes! We loved the look of the original wood windows though, and despite them being single-pane original windows, we looked into restoring them to their former glory.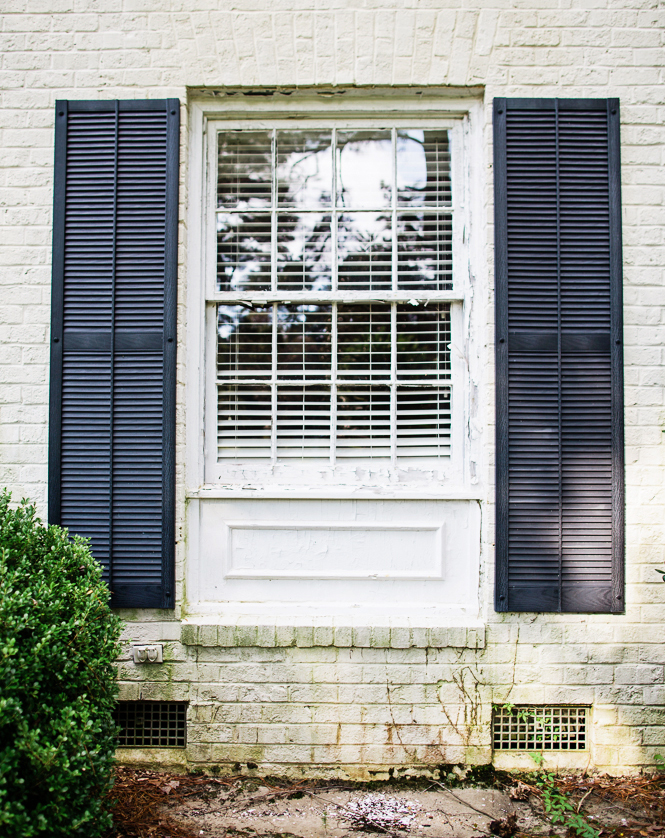 +PINSadly, it turned out that the amount of work it would take to scrape off all the old paint, patch rotten wood, replace cracked panes, and re-glaze the windows would be $$$$$! And at the end of the day, they would still be single-pane (not as energy efficient or sound-proof) AND require maintenance/re-painting every 5-8 years!
So we decided to get replacement windows, but it was really important to us to keep it looking as close to the originals to preserve the charm/original character of the home. At first we got a quote for wooden windows that would be vinyl clad on the outside, thus not requiring any maintenance and still give us that beautiful classic, original look. We felt super confident that this was the route we would go until…. we got the estimates. (Insert OMG emoji here.) It was going to be over $40K, y'all!!! Holy smokes!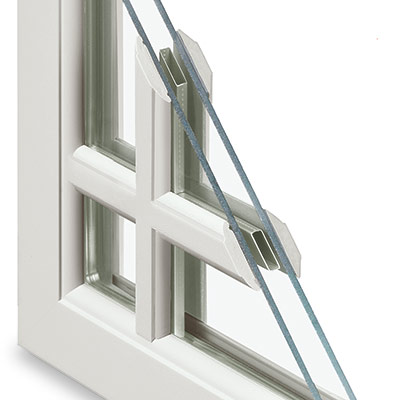 +PIN
Onto option 2… so then we decided to get a quote for vinyl windows with the simulated light dividers on the outside of the pane. (As demonstrated in the photo above) We were really excited because we honestly couldn't even really tell that they were vinyl vs. wood, and while the estimate was a LOT less than the wooden windows, the quote for this was pretty $$$ too.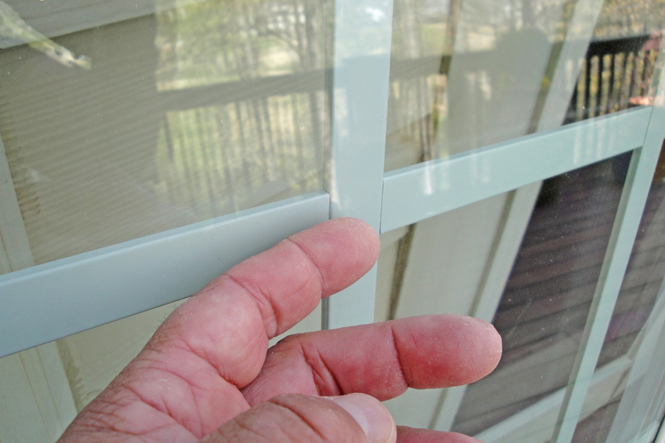 +PINFinally, the one option I really did NOT want was the grille-between-glass option. To me, they scream "replacement window!" on an older home like ours and I strongly felt it would ruin the character of our home and look too modern. But we couldn't overlook the significant cost savings or the fact that we wouldn't increase the value of our home any more by choosing the simulated light divider windows. Since we have a lot of other renovation projects coming up too, I gave in and agreed. I still wasn't as keen on the look but I was pumped about having efficient windows that would actually be sealed ($$ saver), functional, and give us more soundproofing!
And guess what? They just arrived and are starting installation this week!! #SOexcited 🙂

+PIN

+PINBest of all, we got a slightly upgraded grille (shown above), and I'm so happy with how they look AND how much $$ we saved! As a bonus, they are supposed to be way easier to clean too! More updates coming soon!